Reg 'Goodvibes' Payn

IMAGINATION INSPIRATION CREATIVITY
Hi! Welcome to my website....
I'm Reg, a visual artist, performer, entertainer, inventor, designer, maker and doer of strange things....

Incorporating puppetry, poetry, sculpture, storytelling, shadows, fun & foolerie, willow, bamboo and sticky stuff.
I have lived on the North Coast of Cornwall since 1979 and helped launch the first 'Surf to Save' environmental surf festivals of the 80's at Polzeath...when it was still a relatively sleepy seaside village!
In 1989 I embarked upon a parallel life as 'Professor Goodvibes!' the traveling Punch & Judy Showman and was invited to join the 'College of Professors' helping to promote and uphold the traditions and skills of the art. I love to create- it keeps me sane (ish)- props, scenery, gadgets..and most of all during autumns and winters busily devising and building new processional sculptures/ images from willow and bamboo and also running workshops for schools, community groups and institutions. I am a founding member of ARTiculate Collective celebratory arts group, an eclectic band of artists with a flair for creativity and fun. (www.articulatecollective.com) My work takes me to community festivals, pageants, celebrations and events across the UK and internationally...even to the fabled 'fortunate Isles' of Scilly where I have performed annually since 1995.
Bikelights (Wadebridge Community Hub) Design and delivery of Artists commission and school & community workshops for illuminated processions in Wadebridge and Bodmin 2016/17/18/19
I would love to work with you too
wherever you are
whatever the event
Recent performances, workshops, residencies
(Illuminated sculpture) Design and build commission for 'The Mermaid of Padstow' Wadebridge 2020
'Spillikins Hedgehogs'
Design and construction of a family of giant Hedgehogs for play area.
Eden Project, St Austell. March 2020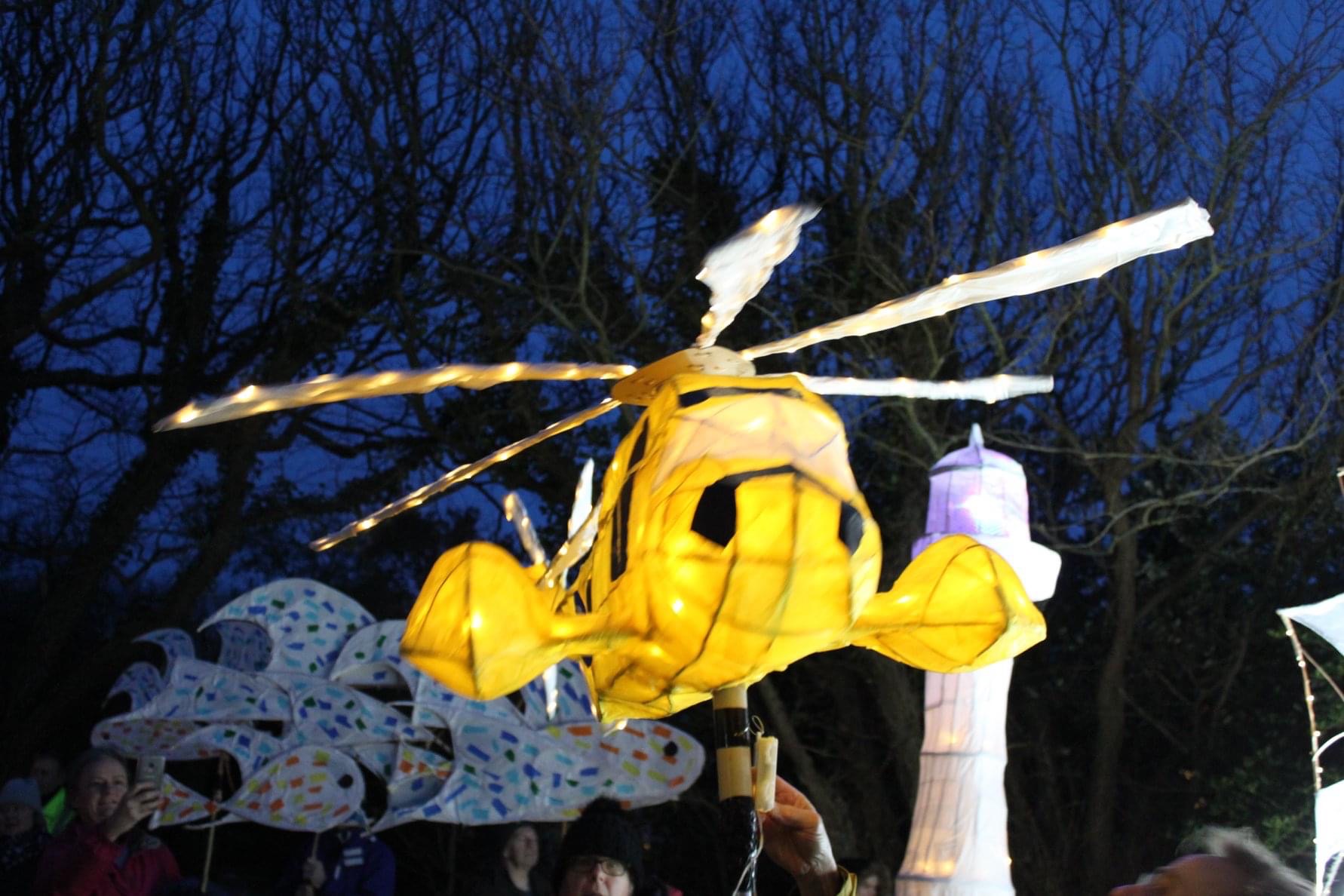 Island Light Festival. Isles of Scilly.
Two week ARTiculate community arts residency and collaboration with the 5 Islands Academy. A celebration of saving lives at sea. St Mary's Isles of Scilly. Feb 2020 (Previous ILF's in 2012/14/16/18)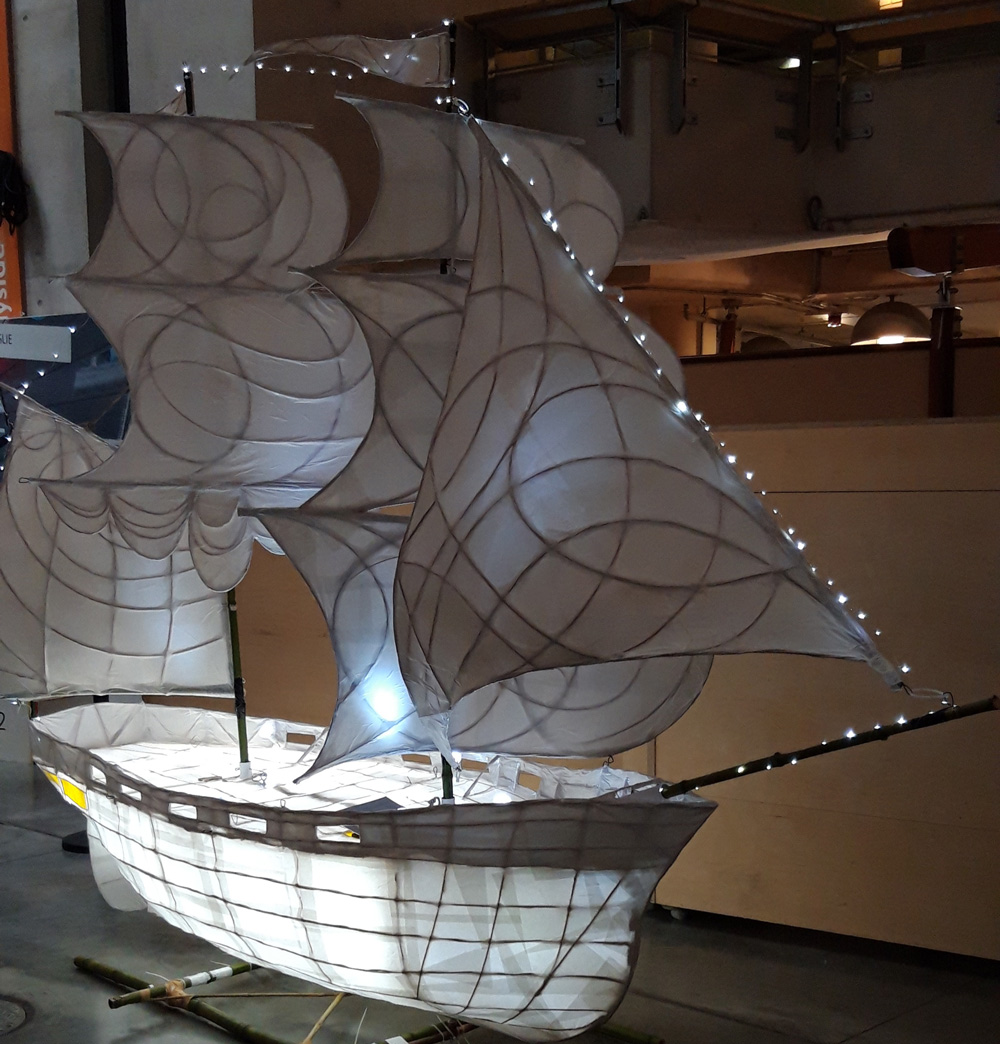 National Maritime Museum, Falmouth. Design and build commission. Illuminated scale model of 17th century Sailing Ship. Xmas lights procession and installation in Museum. Oct 2019.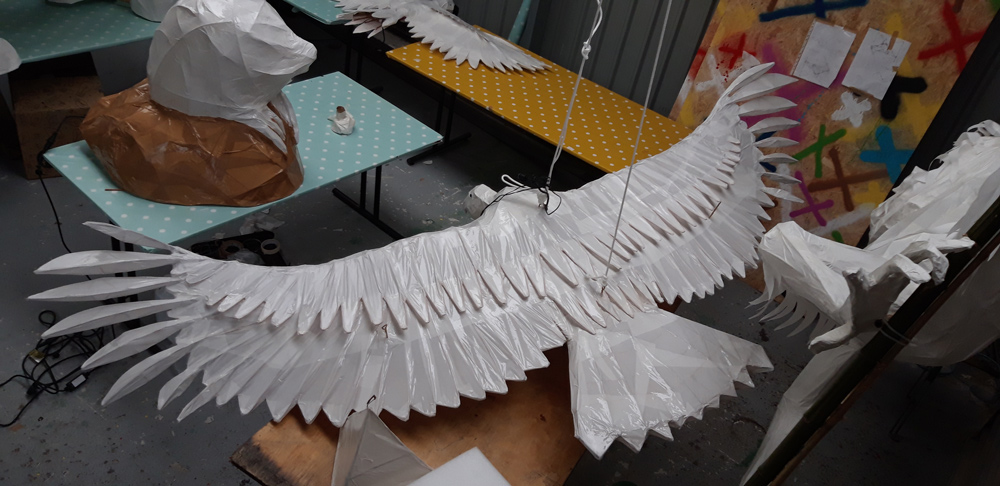 On the brink of extinction
Eden Project commission/residency to design & build 8 illuminated sculptures to raise awareness. Installed in Biomes during November, December & Jan 2019/20 ARTiculate and guest artists.
Eden Project. Oct/ Nov 2019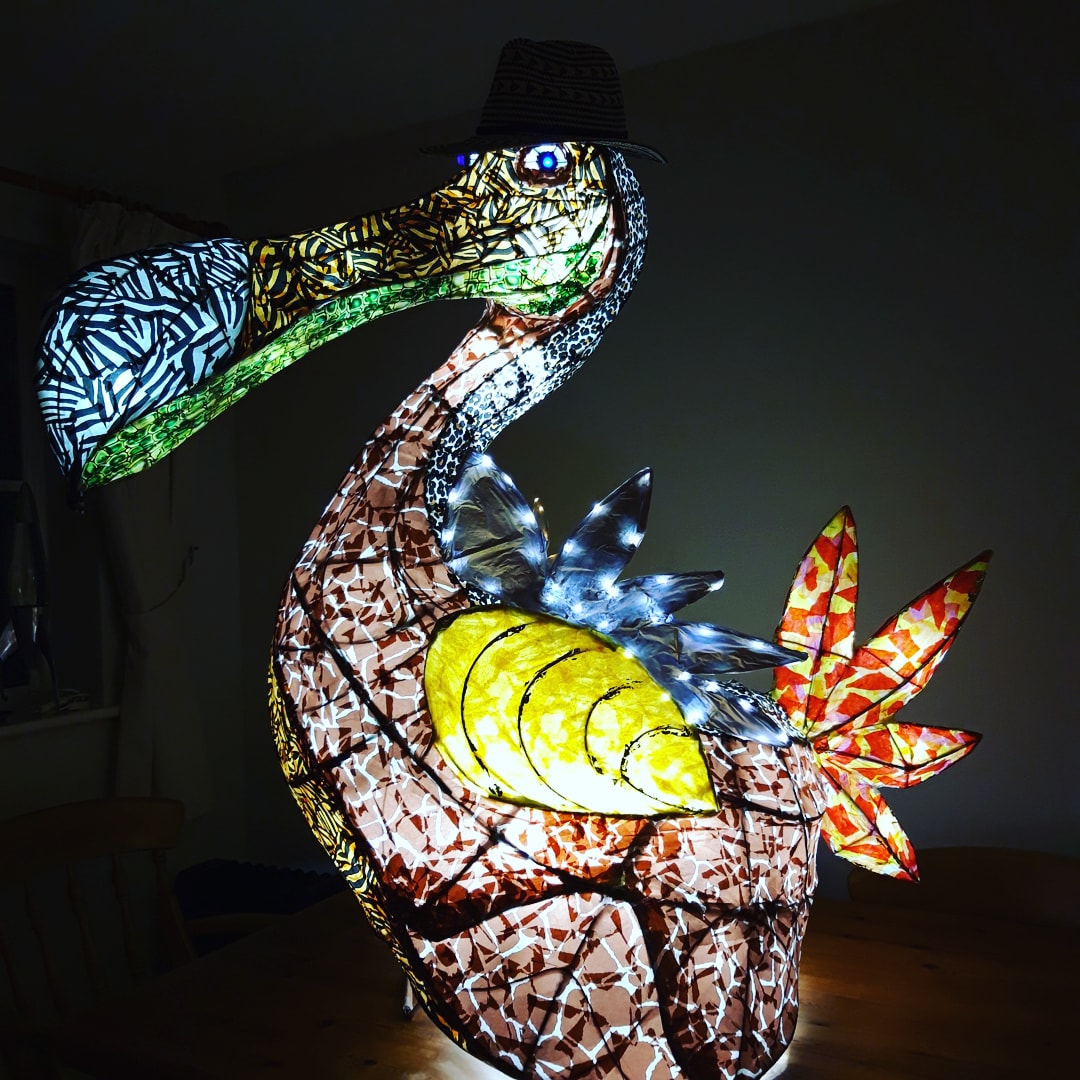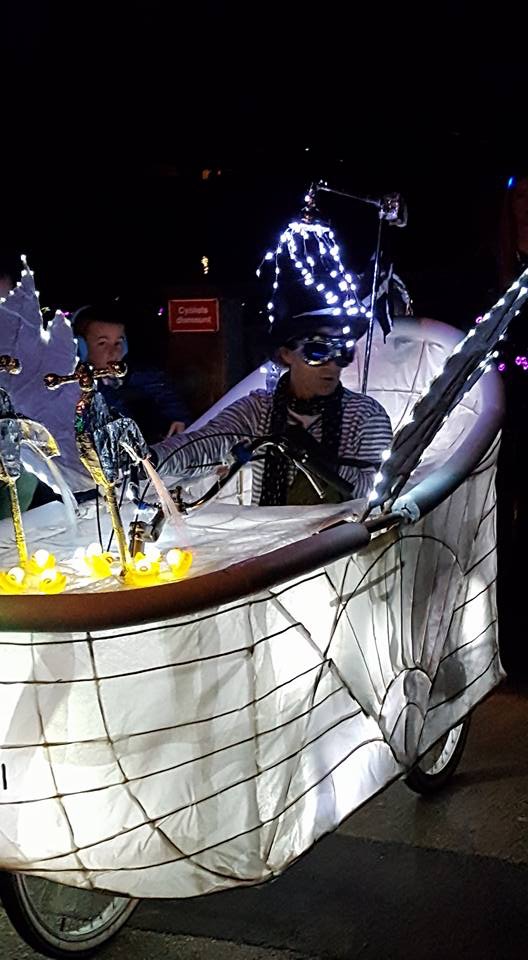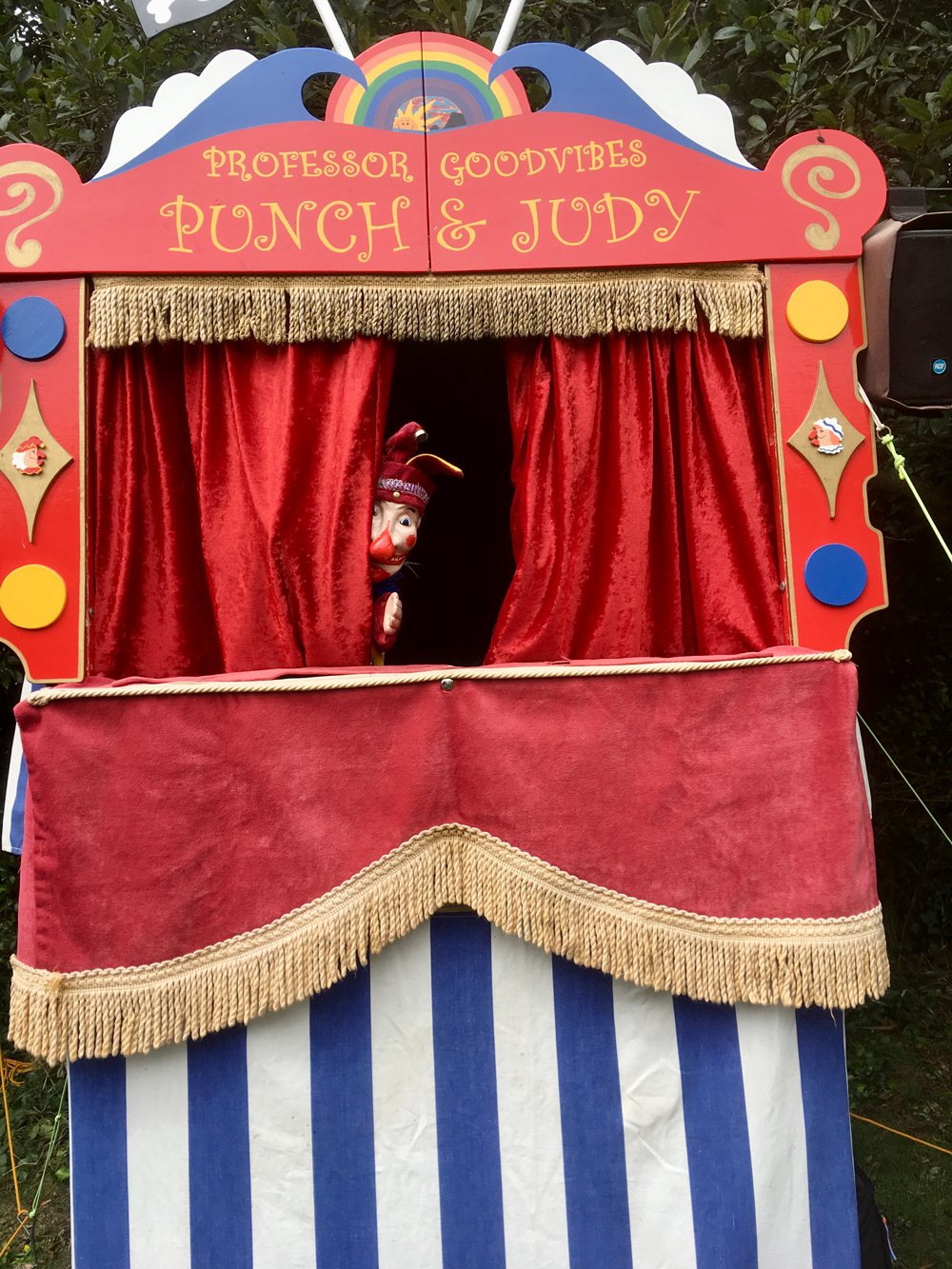 Punch 'The Final Curtain?'
Traditional Performance Request Chaplaincy Garden,
Isles of Scilly. August 2019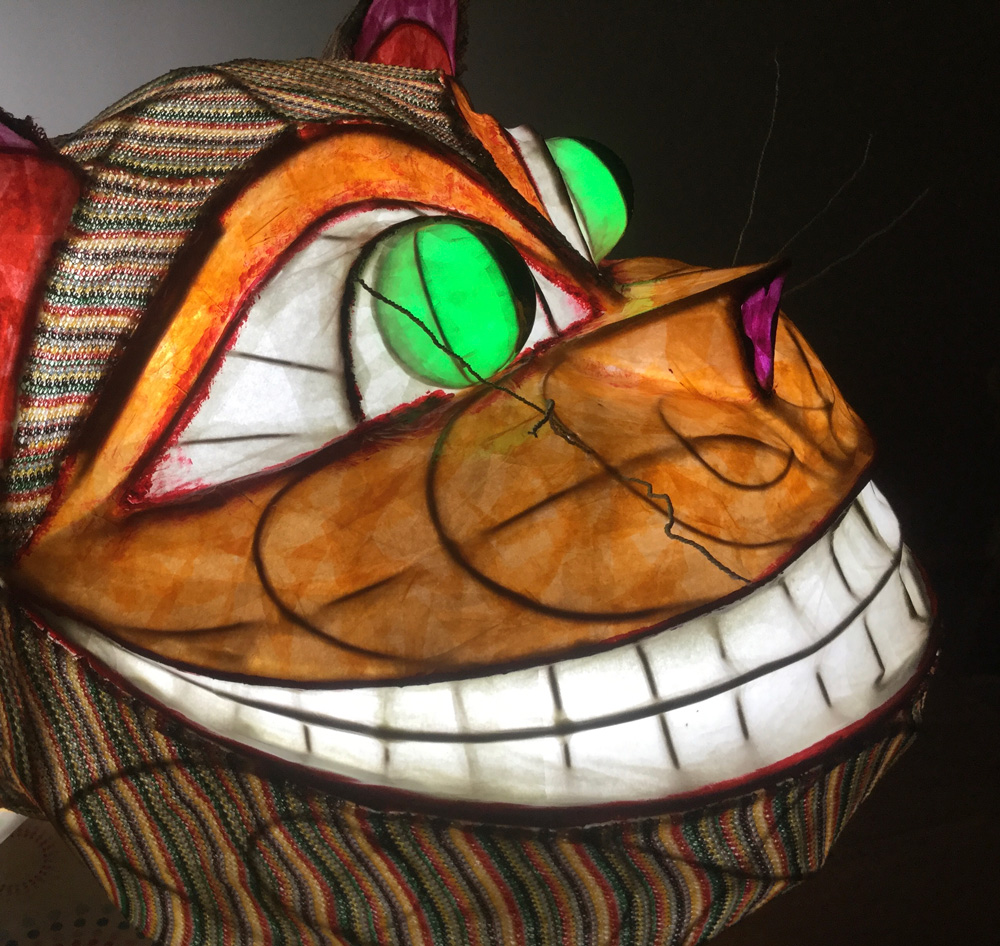 (Illuminated sculpture) Design and construction commission for 'Wonderland at 10 acre wood' Wadebridge 2018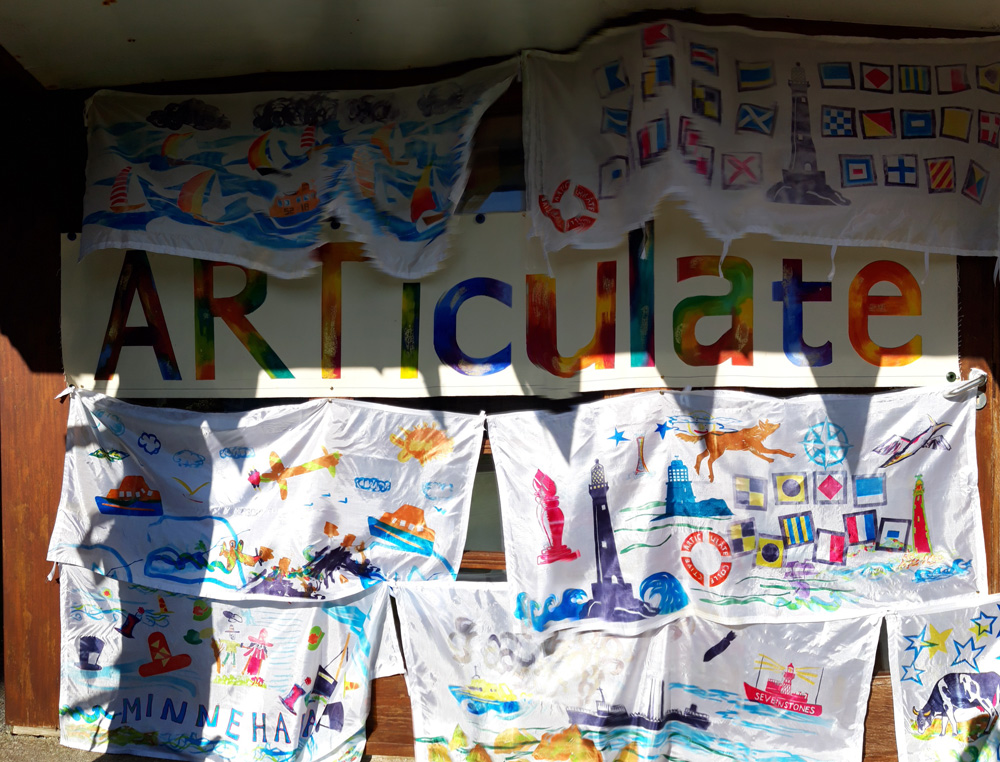 ARTiculate visual art storytelling. Isles of Scilly residency with Mayes Creative/ Creative Scilly St Mary's IOS. 2019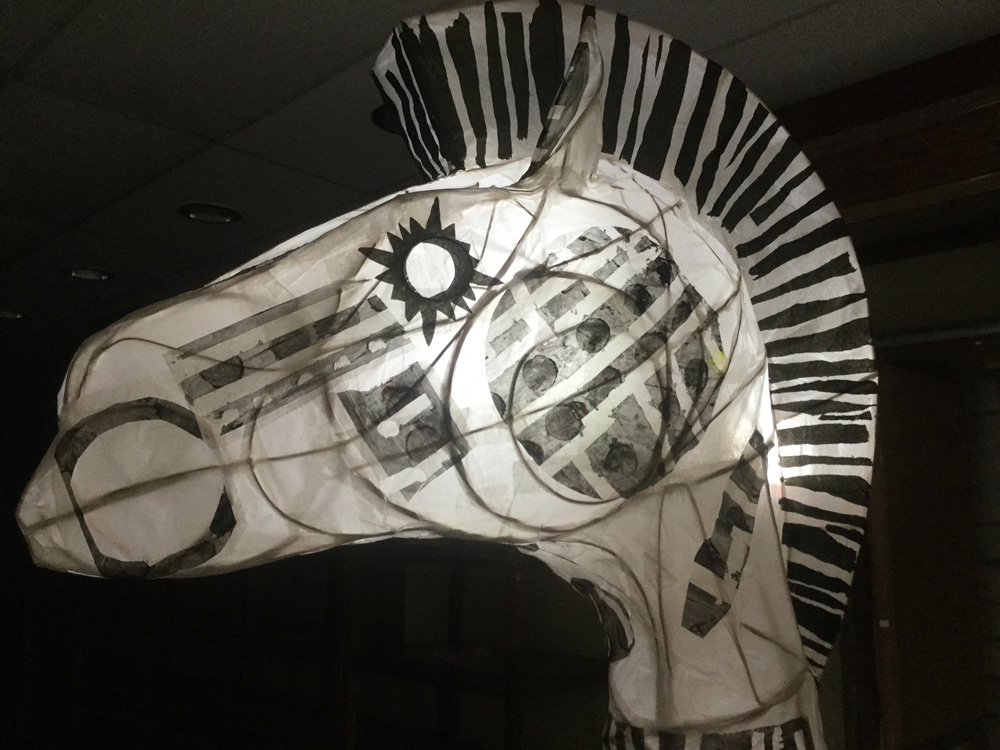 Bodmin Lights Up
Port Isaac Lights
Lostwithiel Dickensian Night
ARTiculate residencies and collaborations with local schools, communities and colleges. 2014,15,16,17,18